Individual watch dials and sapphire glasses.
The precious stone cutting company GROH + RIPP from Idar-Oberstein has amongst other areas specialized in the customized production of precious stone watch dials. From the extensive selection
of more than 70 types of stone, traditional watch dial colours such as onyx, mother of pearl, meteorite, tiger eye, malachite, lapis lazuli, turquoise, up to coral and fine opals can be supplied in
series and individual production.

The production range also includes sapphire glasses which are available as flat, single and double curved glasses in all shapes as well as platines made out of sapphire.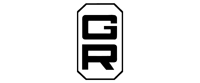 Groh + Ripp Inh. Stefanie Ripp
Tiefensteiner Straße 322a
55743 Idar-Oberstein
Phone: +49 (6781) 9350-0
Fax: +49 (6781) 9350-50
info@groh-ripp.de
www.groh-ripp.de
---