Tower Clocks and Ringing Systems.
The PERROT Company, manufacture of tower clocks and ringing systems, has been successfully managed through five generations. We are worldwide leading producers in the field of tower clocks, façade clocks, central radio clock systems, dials, hands, tower decorations, with all necessary propulsion mecanisms, electronic ringing systems, chimes, development of special clocks, bells,
armatures and belfries. Since the foundation of our company all systems and equipments have been developed, produced, assembled and maintained in our own workshops. It is our philosophy to enter into customers' individual requirements and to supply top quality

"Made in Germany".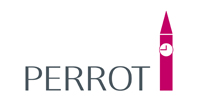 Perrot GmbH & Co. KG
Breslauer Straße 1
75365 Calw
Phone: +49 (7051) 9295-0
Fax: +49 (7051) 9295-90
info@perrot-turmuhren.de
www.perrot-turmuhren.de
---