Service, expertise and diversity.
In 2005 the company Volker SCHÄR, manufacture of hands, clock parts and components succeeded the former factory Karl SCHÄR, manufacture of hands, founded in Schwenningen in 1926. We produce more than 1.200 different styles of clock hands for wall, carriage, mantel and alarm clocks as well as hands for measuring instruments and technical appliances.

We should be pleased to assist you with our latest technology and long years of experience.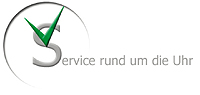 Volker Schaer e. K.
Gewerbestraße 55
78054 Villingen-Schwenningen
Phone: +49 (7720) 3003-0
Fax: +49 (7720) 3003-60
info@schaer-clockhands.com
www.schaer-clockhands.com
---